You can't control the waves but you can learn to surf!
Dad. Husband. Son. Mentor. Surfer.
- Ben Crowe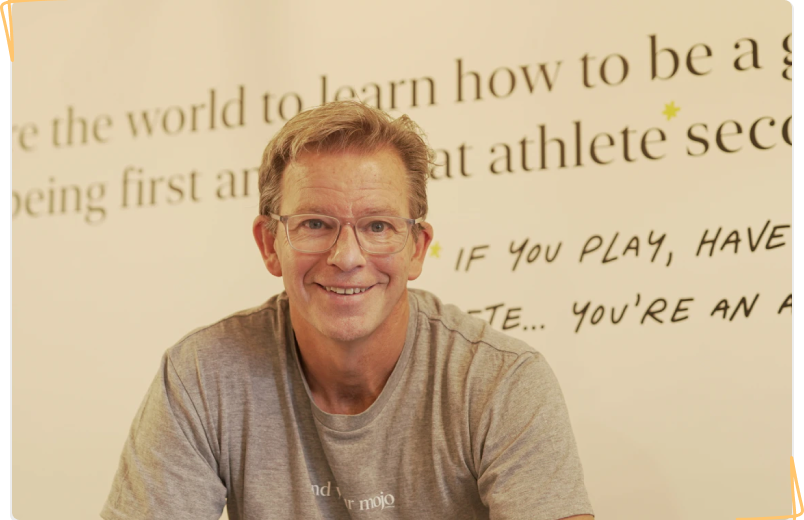 At University in the 1980's I studied Philosophy, Anthropology, and Literature. I remember thinking at the time when the hell am I ever going to use these three disciplines? It never dawned on me they were actually the study of wisdom, human behaviour and storytelling.
Then in the 90's, I joined NIKE (a storytelling company) working with high profile athletes to link their story with NIKE's, and realised that in the entertainment economy, whoever tells the best story wins. But I learnt that to become an authentic storyteller (and survive the fishbowl sports industry) athletes needed to know their own story first. And most didn't. So for the next two decades I went inward, mentoring CEO's, execs, coaches & athletes with a gentle curiosity to see if a deep focus on authenticity, vulnerability, connection and storytelling could create not only an amazing culture and competitive advantage – but also a life that balances achievement with fulfilment.
And from Olympic gold medallists to world champion surfers, to AFL Premierships and Grand Slam champions, it has constantly amazed me how powerful these same principles were in helping someone's mindset on the field and perspective off it. To balance courage with consideration. To create a sense of achievement but more importantly a sense of fulfilment, contribution, purpose and meaning. To find confidence AND happiness.
Then in January 2019, I decided to take a gap year to figure out what I wanted to do when I grew up. Unfortunately, there weren't many gaps, so I didn't grow up. But I did go to Moscow and presented to 500 CEO's on 'Vulnerability', and to London to present to Facebook CEO's on 'Purpose & Connection'. Along the way I spent time with some of the world's most amazing Organisations and humans, from Special Ops Forces to teenagers to world champions and World Leaders.
And I had one big A ha moment. We're all in search of the same one thing. Unconditional love. And the formula to get there, requires 3 distinct mindsets working side by side - Connection, Purpose & Performance. And to get those mindsets we need to answer three simple (but not so easy) questions…
Who am I?

What do I Want?

How do I Get there?
And to answer those 3 questions you need to do 3 things:
Embrace your weird. Own your story. And find your mojo.
The next logical step was to figure out how he could spread this to the rest of the world.
That's why we built the Mojo Crowe App.
Learn more about the Mojo Crowe app